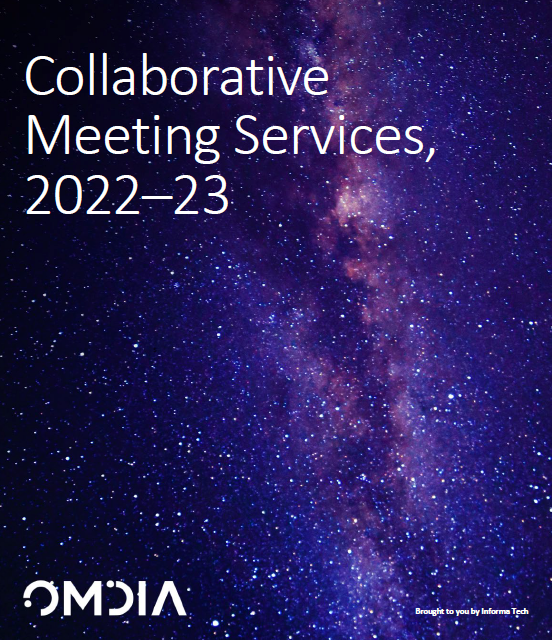 Omdia identifies Avaya as a strong challenger in the Collaborative Meeting Space for 2022-23.
According to Omdia, collaborative meeting services are critical communication and collaboration tools for business continuity. As the demand for hybrid work continues to rise, the need for collaborative meeting solutions that goes beyond meeting rooms and desk work is increasing.

The 2022 Omdia Collaborative Meeting Services report underscores Avaya's focus on the experience – achieving a higher ranking on customer experience than any other vendor by a significant margin.

Read the report for complete insights into the future of collaboration and communication.
Thank you for your interest!


Please access the report below. For easy access, we've also sent you an email with a link to the report.